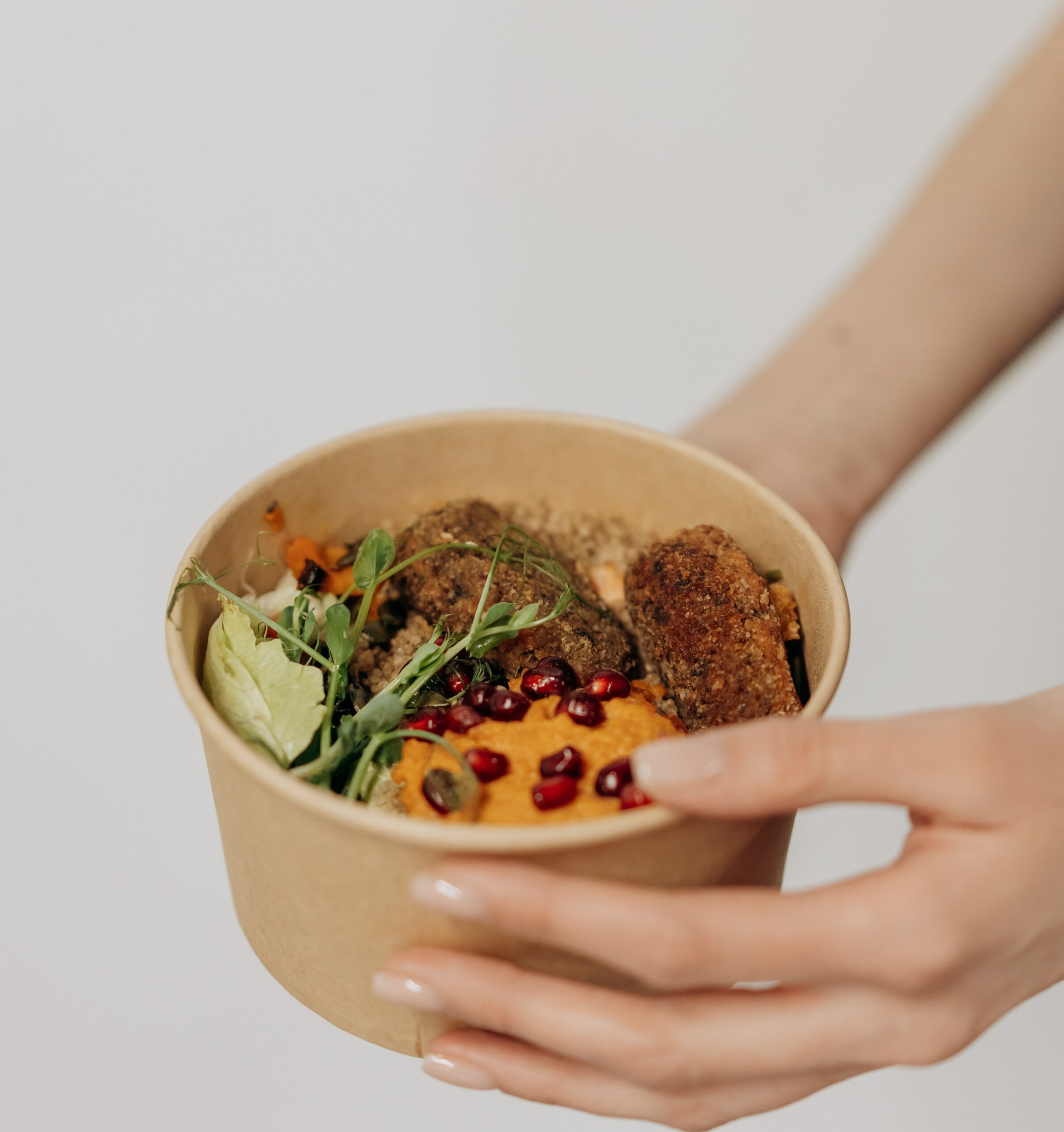 Bloating. We all get it… It's nothing to be ashamed of… Even when you accidentally let one rip where you shouldn't.
However, if you feel like your gut is going to burst after every meal, chances are your gut isn't happy with some of your lifestyle choices. And that leads to… Well… Let's just say that no one likes constipation.
You already know how to fix it – it's all about what you eat. Here's one of our favorite recipes to soothe your gut and soul.
This buddha bowl will make your stomach zen
Buddha bowls are one of the best things you can have in your diet. They can be made from a ton of different ingredients, so finding one that suits your taste is as easy as it can be.
It'll only take a couple of minutes to whip up as well! We promise you, your #2 is going to feel effortless after it.
So here's what you will need:
1 cup of sprouted quinoa
2 cauliflower or regular falafel balls
2 tablespoons of beetroot hummus
1 cup of leafy greens like spinach or kale
10 steamed carrot sticks
1 chopped tomato
½ of an avocado
Garnish with sesame seeds, fresh lime, green onion
You'll also want to make a sauce. You'll need:
1 tablespoon of soy sauce
2 tablespoons of miso
1 small grated clove of garlic
A twist of freshly ground black pepper
Ready, set, assemble!
Boil your quinoa on low heat for about 20 minutes. That will make it soft and fluffy.
While the quinoa boils, steam your carrots for 5 minutes. They'll soften up but still have that pleasant springy crunch.
Throw everything into a bowl, mix up your sauce, and toss on your garnish. That's it!
Just because something is good for you doesn't mean it tastes like cardboard. You don't need to choose between painful poops, bloating, and enjoying your meals.
You know what else helps and is even easier? 👉ColonBroom
Take a quiz and get your personalised solution.
Take a quiz