Delicious, energizing, slimming

– putting

ColonBroom

to the test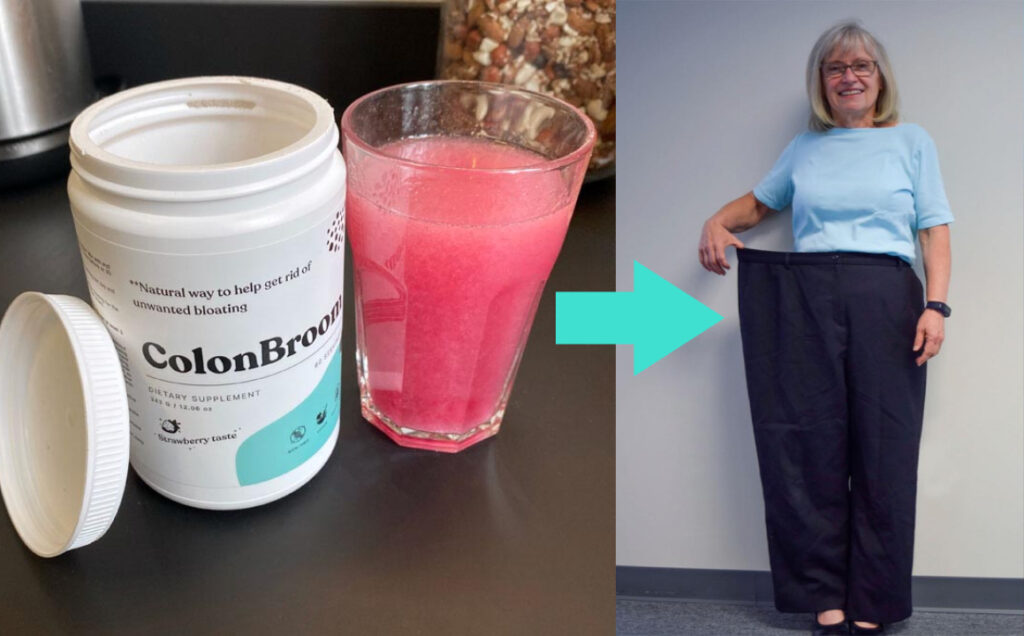 A new thing called ColonBroom is getting popular on the internet. It's helping lots of American women lose extra weight, stop feeling so puffy, and burn fat. Some people even say it could make other supplements old news.
Lots of five-star reviews say ColonBroom is great. It doesn't just help people lose weight – it also gives them more energy, makes their tummies less puffy, and helps with gut health.
But is it really that good? Let's look more closely.
Olivia's Story
Olivia says, "I felt like my body was being mean to me. I was sweaty and puffy everywhere. I felt really bad about myself."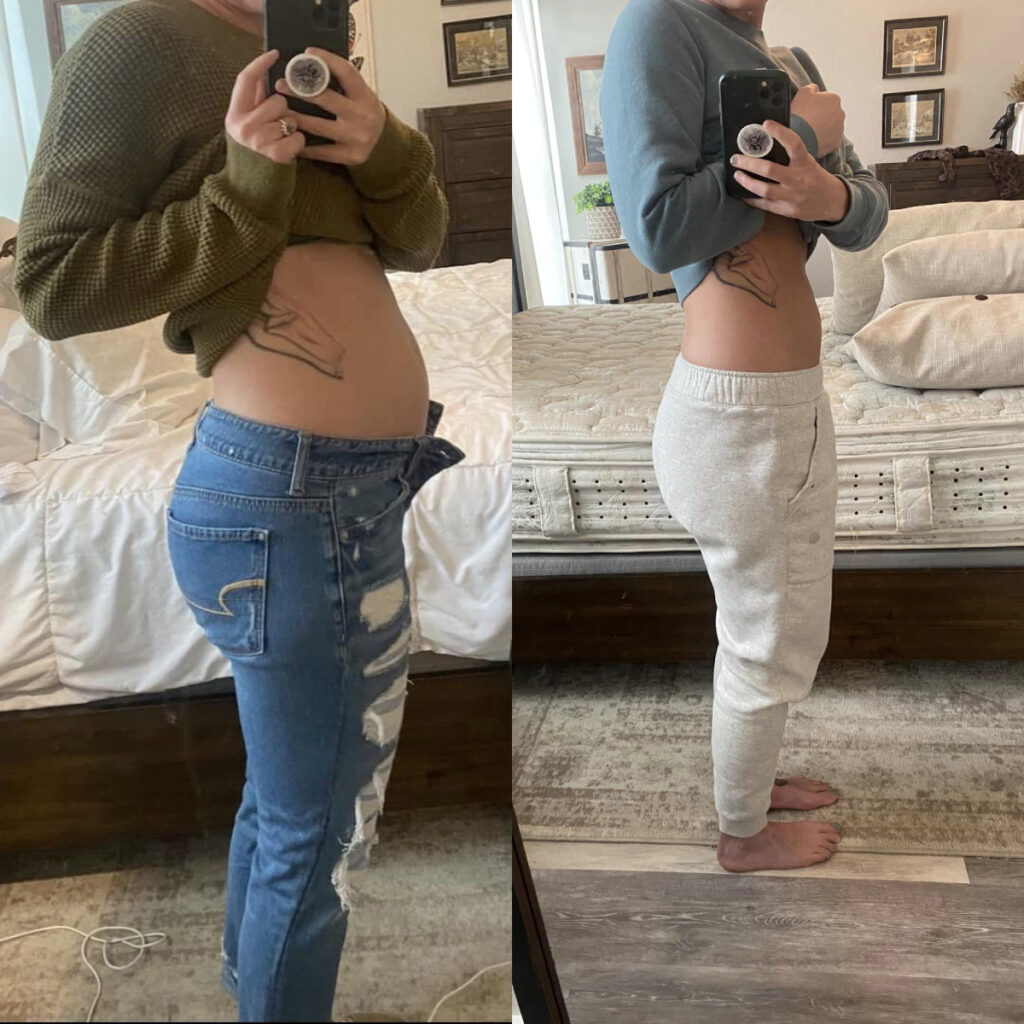 After a few months of using ColonBroom, Olivia's life got better.
"Looking back, it seems silly."
She gained weight even though she didn't change what she ate or how she moved.
It's a common story that lots of people can understand. It started a few years ago when Olivia was in her mid-forties. She thought menopause was still far away.
As time passed, Olivia looked for answers. She checked online forums and talked to women her age, but the problem didn't go away. She felt stuck and stressed.
When Olivia went to her doctor, the doctor didn't say what she hoped to hear.
"You look bloated," the doctor said. "You gained more weight since I last saw you. You should see a specialist: a nutritionist who works here."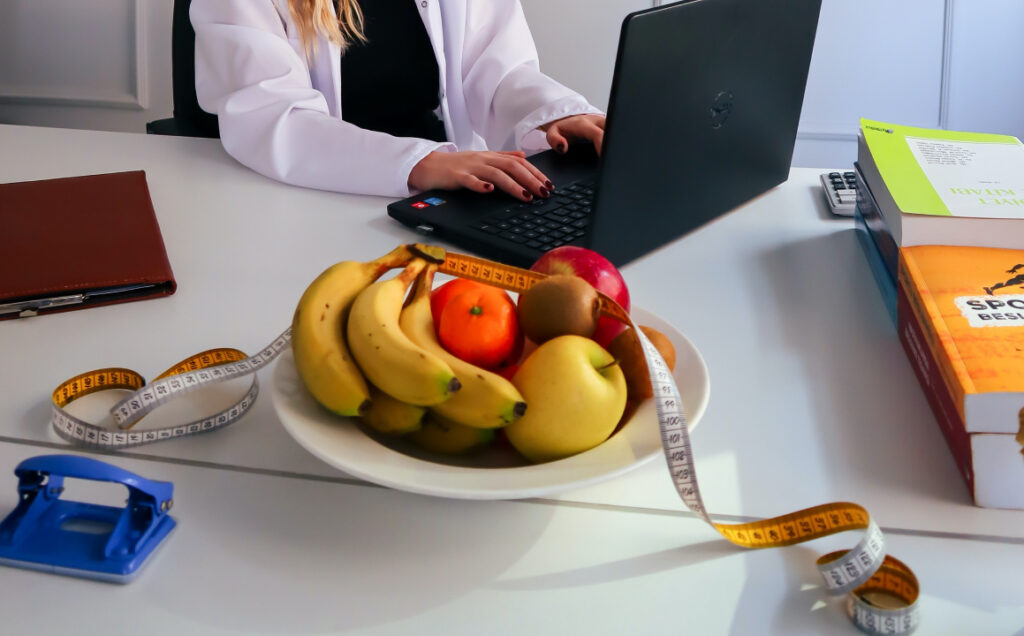 Olivia said okay, even though she was unsure. It was the first and last time she visited a specialist like that.
After the appointment, Olivia felt really sad. The dietitian told her things she already knew, like not eating too much, moving more, and drinking water. Olivia was already doing those things.
She thought the weight would never go away. Maybe it was because of hormones and couldn't be fixed.
Luckily, Olivia found ColonBroom. She loved tasty drinks like juices and soda.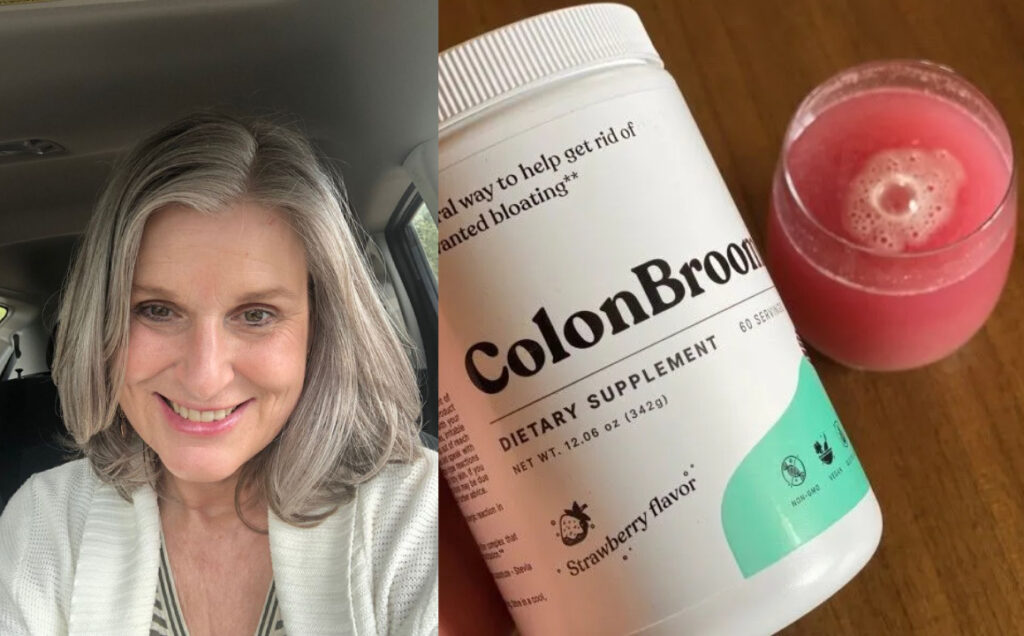 "ColonBroom was what I needed. It helped me lose weight and reduced bloating. I'm so happy."
At first, Olivia wasn't sure, but when she saw the natural ingredients in ColonBroom, she felt confident trying it.
Olivia's story is like many others. Lots of people buy ColonBroom to lose weight and feel better about themselves.
Another happy ColonBroom customer, Amelia, says:
"I like the taste. The best part? It doesn't make me feel too active all day, and it's not harsh. Losing weight is tough for me. I'm really thankful for the supplement drink that I love and that works."
What Makes ColonBroom SO Effective?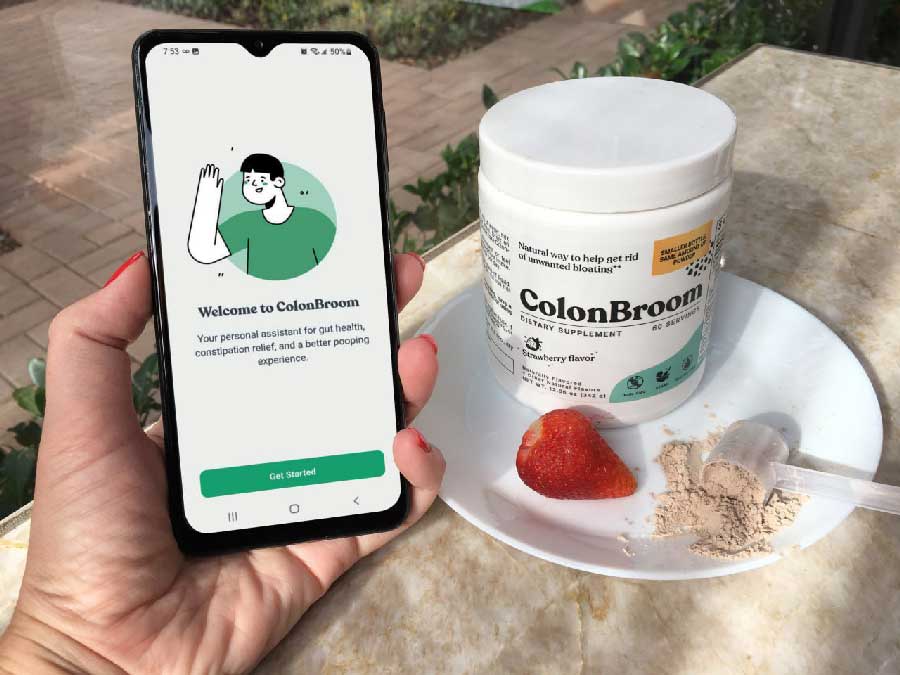 Natural ingridients alone doesn't mean much. But ColonBroom got the mix right. This supplement is made with natural things like psylium husk, natural flavor, crystallized lemon, and stevia leaf extract. These things help give your body energy, speed up your metabolism, and help with your digestion.
Also they are offering free App which can be downloaded from iOS or App store. The ColonBroom app is designed with three key sections to make your wellness journey a breeze. The Journal section offers a user-friendly platform for monitoring your progress effortlessly, get insights about your gut health and personalised reminders. With the ColonBroom app, keeping track of your well-being has never been this simple and insightful.
Where Can You Get ColonBroom?
You can only buy ColonBroom on their website. Right now, there's a special deal – a big 65% off – for readers like you.
ColonBroom is sure you'll like their product, so they're giving a 100% money-back guarantee – no questions asked.
To get this special deal, click the link below!
Attention: If you're reading this now, you're lucky. You can take advantage of this deal. But if you leave without getting the deal, it might not come back.
14-days 100% Money-Back Guarantee
Worried about trying ColonBroom? Don't be. If you don't like it, you will get your money back, no problem.
They worked hard to make sure you'd like it, though. That means you're getting a great product to help you lose weight, stop bloating, and have more energy – all safely and quickly.
Get yours now. It's less than $0.42 per day. But act fast – this special offer won't be here long.
So why wait? Join now and get a 65% discount. If you want to try it, now's the time.
#1 Way to Reduce Bloating & Improve digestive system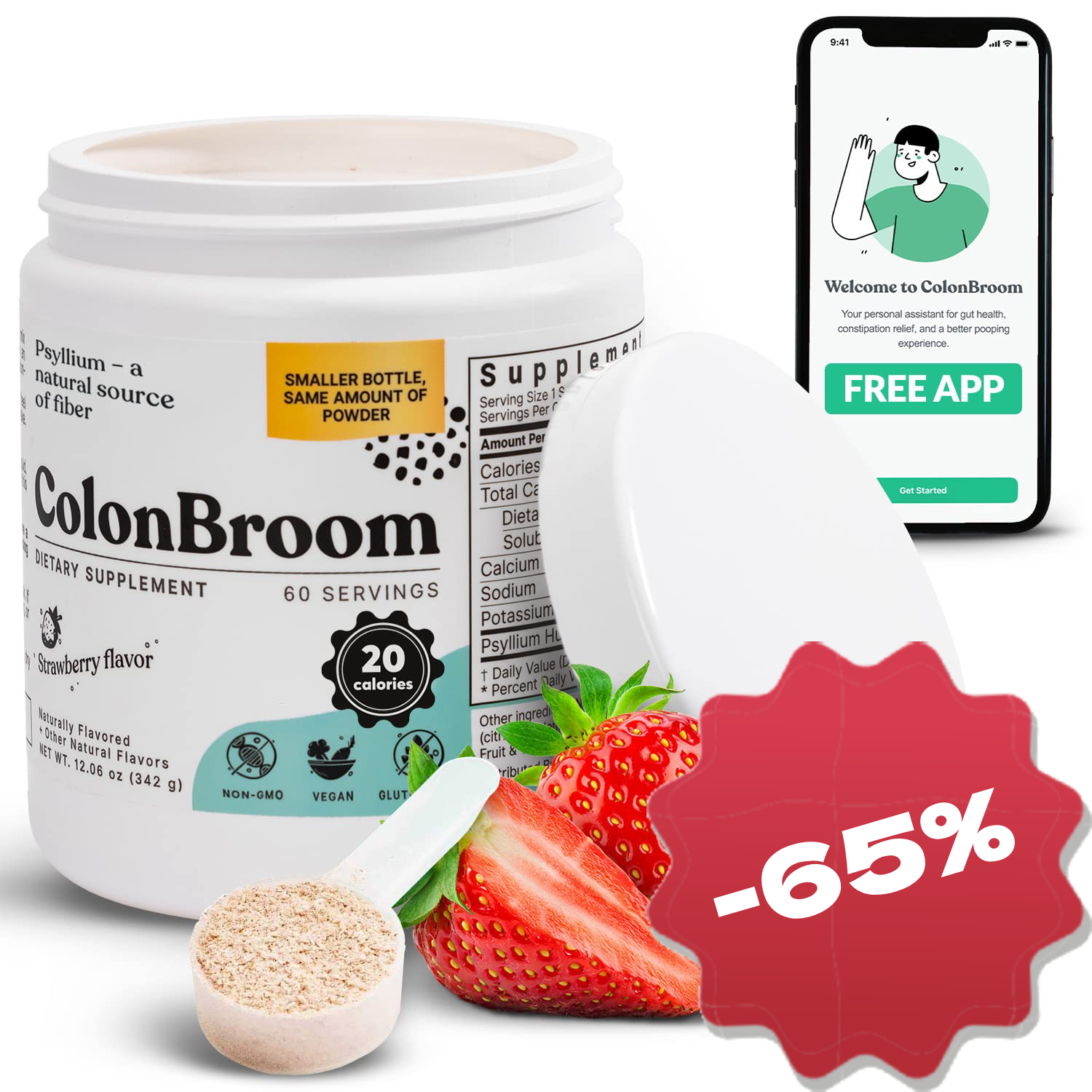 "I don't usually like soft drinks, but I tried this because people liked it. It helped me not eat too much, and I've made good progress. I'd tell others to try it!" – Megan K
Lightness in your gut
Easy to reach weight goals
Regular bowel movements
Amazing mood and energy
Protected intestine
Improved digestive system
CHECK AVAILABILITY
If you're still not convinced, look at what
thousands of happy customers worldwide

have to say about ColonBroom:
I have struggled with losing weight…
I don't usually like soft drinks, but I tried this because people liked it. It helped me not eat too much, and I've made good progress. I'd tell others to try it!
I have almost finished my first bottle
I have almost finished my first bottle. I found it took about two weeks to get regular. Definitely drinking extra water is recommended. It makes a huge difference. My stomach feels less bloated and I have less gas.
Great product
I really like this product. It helped my bloating in a few days. My tummy hasn't felt this good in a while. I feel much better after using these drinks!
10/10
10/10. Within days, I noticed a change in bloat and regularity! One day missed, and I could tell why it works so well! #colonbroomlife