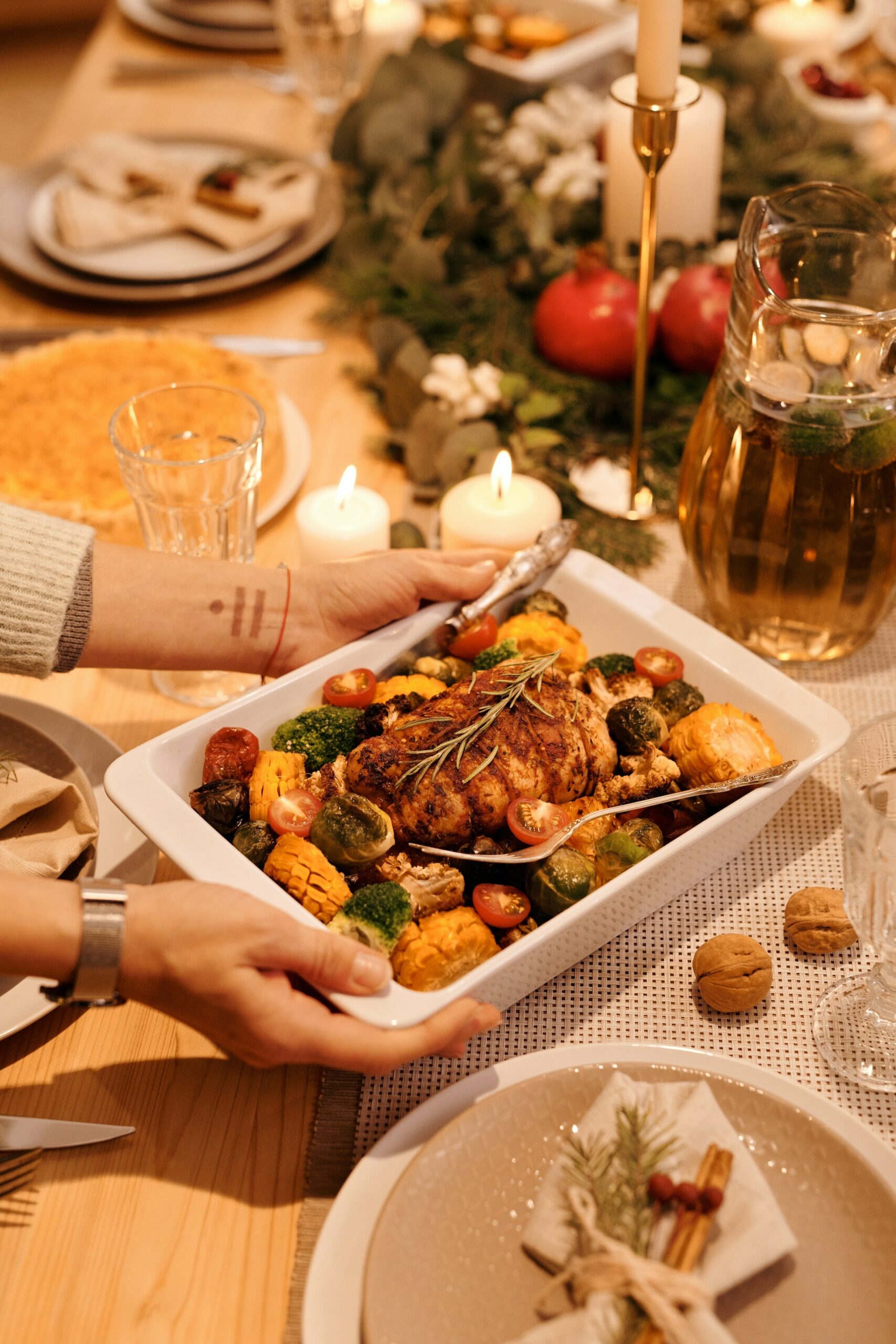 "My colon's on overload
I need to fill up my commode
Want it to pass through
All I want is some number two"
Right after the carved and hollowed-out pumpkins start to wit, December hits with Mariah Carey's Christmas anthem with all its mistletoe-charms, bells, candy canes, and festive mood. It's crazy. Hey, it's Christmas, and we can't help but giggle like little kids building that excitement.
Once you thought you'd have some peace after the Thanksgiving blowout – another food marathon begins. Unfortunately, spending time with your loved ones might be associated with being stuck around the sacred circle of stuffed meatloaves and gravy. Studies show that the science of comfort foods is deeply rooted in our brains, especially when the whole family indulges in stress-eating.
Let's address the real elephant in the room – Christmas Constipation.
Holiday Constipation Is THE Thing
An inevitable "guest" during family get-togethers
To unwrap the present in a short, straight description: constipation is one of the most frequent gastrointestinal conditions around the world, could happen to all ages, sizes, genes, and physiques! In North America alone, constipation affects approximately 63 million people regularly, resulting in at least 2.5 million doctor visits annually. We're no mathematicians here, but the numbers speak for themselves.
If you have fewer than three bowel movements a week – welcome to the  constipation gang. There are a lot of different factors contributing to the occurrence of the "pushing to the limits" issue. Some include the use of certain meds, physical lifestyle, psychological disorders, eating habits, or a temporarily changed environment.
Just as there is Vacation Constipation, Travelling Constipation, Emotional Constipation (we swear, every year a new one pops up, we're not making these up!), Holiday Constipation stays in the top 3 of inevitable, tough, and common ones.
But how can you resist grandma's secret eggnog recipe or your cousin's gingerbread man cookies?
Save Yourself From Christmas Explosion
4 tips on how to enjoy the festive mood without unpleasant gut malfunctions
Now, we know that holidays are meant for tripping on your guilty pleasure and gauging comfort foods. The good thing is that Christmas lasts once a year. Another good benefit is that you can easily prevent the pre-explosion with these tips:
Have a piece of fruit at the end of a meal. Fruit slushies, strawberry skewers, even a slice of fruit pie will help you relieve upcoming constipation and bloating. Fruits, in general, are a go-to cure for tummy issues, thanks to the combination of fiber and water in them.
Drink between sips. Keeping yourself hydrated is not only good for your overall health, but it's also an instant gut-relief booster when it comes to gauging your favorite foods. It's never an option to overcrowd your stomach, but since it's Christmas, try to chew slowly and have sips between bites. Trust us, your gut will thank you later.
Walk your way downtown. No, we don't mean going straight to the loo. But we also don't mean digesting in a seated position for the rest of the evening. If there's a chance, get some fresh air, walk a couple of blocks around the neighbourhood, or do a mini 10-minute exercise to get those bowels moving. You won't discharge the Christmas turkey right away, but it will definitely alleviate the pushing process later.
Less is always better. Remember, it's not an eating contest, and as hard as it sounds – limit the portion sizes. Mindful eating is the secret to a long and healthy life. Also, you will feel more satiated if you chew slowly and just… enjoy what's on your plate!
Wrapping Up
The most important tip, whatever you're choosing to do for your holiday, whatever your traditions are, wherever you are on your body goals journey, or even if you don't celebrate Christmas at all… (not being Grinch over here) Be thankful! Merry upcoming festivities, y'all!
Take a quiz and get your personalised solution.
Take a quiz